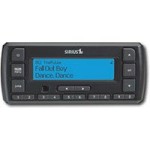 1.Rural Coverage
Sirius wins in rural coverage area. Sirius has 3 satellites in a medium earth orbit. As a result, you normally have two satellites visible.
2.Urban Coverage
XM wins in urban coverage. This is due to XM having ground stations in most major urban areas.
3. Sound quality
In my experience, XM has better sound than Sirius. It could be that XM is more mature, that the XM radios are better, or XM has better technology for sound.
sirius sirus satellite radio
4. Commercials
Both services give the impression that they are commercial free. XM has far more commercials than Sirius.
5. Programming Philosophy
On the other hand, XM has a lot more specialized music channels than Sirius. Sirius has much broader programming on each channel, with some overlap between channels.
6.Public radio fans
If you are a fan of public radio, Sirius is your hands down choice. Sirius features 3 channels.
7. Talk Radio Fans
Talk radio fans will find a mixed bag. Neither service has the top rated talk radio shows.
8. Sports Fans
Both XM and Sirius have ESPN and ESPN News. Sirius has several channels dedicated to major sports, including 40 NBA and 40 NHL games each week.
9. Professional Drivers
Both services have a channel dedicated to professional truck drivers.
10. Family Issues
This may eliminate Sirius as a choice for family use.
11. Radios displays
Radios exist for both XM and Sirius that have multi-line displays. It is best to try it out in both day and night conditions.
12. Remote Controls
Make sure that the unit you are getting has a remote control.