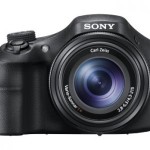 What are your needs ?
You must evaluate your budget.
What size do you want ?
What type of pictures ?
Do you have a lot of experience or not ?
What type of features are you looking for?
Will you largely stay in auto mode or do you want to learn the art of photography?
What conditions will you be largely photographing in?
Megapixels are NOT everything. It depends on you for this feature since there won't be a big difference than a couple of years ago.
Keep in mind the 'extras'
Memory Cards
Spare Batteries/Recharger. I would suggest a lithium battery. It lasts much longer.
Lenses (if you are getting a DSLR)
There are other extras that you will need to choose if you want these or not ?
Do you already own any potentially compatible gear? You can look if your previous camera has some equipment that will work with the new one.
sony cyber-shot
DSLR or Point and Shoot?
DSLR Strengths
Manual Controls
Image Quality
Adaptability
Speed
Optical Viewfinder large ISO range
Hold it's value
Depth of Field
Quality Optics
DSLR Weaknesses
Price
Size and Weight
Maintenance
Noise
Complexity
No live LCD
Point and Shoot Digital Camera Strengths
Size and Weight
Quiet Operation
Auto Mode
Price
LCD Framing
Point and Shoot Digital Camera Weaknesses
Image Quality
Smaller ISO range
Speed
Reliance upon LCD
Manual Controls Limited
Less Adaptable
Optical Zooms are King: It is better for quality image than digital zoom.
Read reviews: you will need to make some researches
Hands On Experience. You will have to try it out.
Negotiate your price