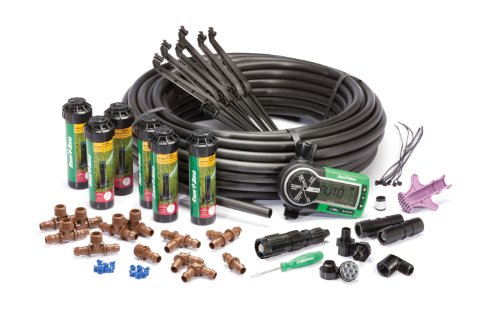 I love finding some handy electronics to help me keep my yard fresh and ready for lots of enjoyment season after season. I have always been a huge fan of making my life easier when it comes to the everyday house work that I have to do. I became a homeowner not that long ago and I have been tackling all kinds of new responsibilities.
Finding some products to make my life easier every day helps me to save some time and not to feel so overwhelmed by the everyday chores that I have to do. It is nice to be able to enjoy my home while having everything well-maintained. Keeping my yard fresh and green is something that has been important to me and I have found some great products for my yard.
My Rain Bird sprinkler system has helped me to have a yard that I can truly be proud of. This system is awesome for saving me a lot of time and a lot of hassle. The system waters my lawn automatically without me not having to worry about it. I love the way that the system keeps my yard fresh and colorful. I am so happy that I got this system.