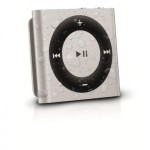 This  a  small release  for  I pod.  You will be able to bring it everywhere easily because it is so small.  The main difference will be the storage for the songs.  The maximum capacity is 2 GB instead of 40 GB.  This is the major impact: you will have a smaller number of songs to choose from.  You will have  the same as 10 different artists albums.  The main question will be how many hours are you traveling per week or month ?  You must take into account what is more important when you  travel : weight or storage of songs ?  If you have luggage, it will add up to your space needed.  It depends also if you travel by plane or by train and watch to respect specifications requirements at airports or train stations.  If you loose your I pod shuffle, it would be less costly than a regular one.
One interesting characteristic about I pod Shuffle concern random choice for songs.  Whatever are your songs, each time you will have a new experience and never know what is the next song.  You can connect your I pod shuffle with your computer and download from a wide choice of 1 million songs on I tunes.  You can adjust all your controls easily and it works the same as any other I pod category.  It is possible to add accessories helping to protect from any type of damages!!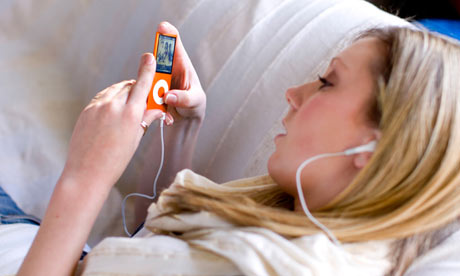 The battery can last up to 12 hours and it is easy to recharge.  The only characteristic that is more concerning if you really want to have a complete display for all your songs, you won't have it on I pod shuffle.  You will pay less than 100$ with this category.  If you like simple things and light items for music, it will be the best choice!!