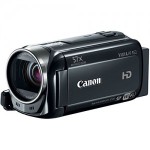 Resolution and presentation
You will find a 1080p combined with speed frame that makes you satisfied with your personal video.  The ultimate power of beautiful videos is maximized with 60p frame rate.  However, you will use more space on your memory card.  It is very interesting to keep this frame rate when you want to transfer some videos on a DVD or Blu-ray.  The 30p frame rate is reducing image quality on some display TV technologies.  You will only need this frame rate for posting your videos on YouTube.  R52 model can adapt to every settings needed depending on what you want to do with your videos.  It is a friendly-user product and you will be able to manipulate these features with time elapsed.
Design
The light weight of this HD camcorder and you can carry it easily on a bag.  This video camera uses a LCD 3-inch touchscreen.  If it is your first time using this way of setting a camcorder, you will have to take some time learning all the features.  HD R52 is built to be simple and fast to use.  You will navigate from a menu to another and adjust all types of settings.  After reviewing the menus available on this HD camcorder, you will benefit and maximize your purchase.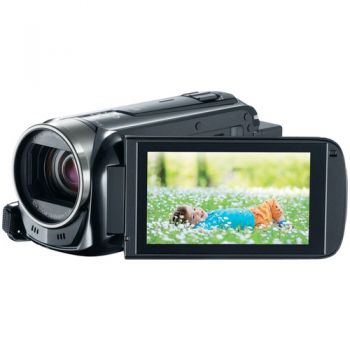 Convenience Features
You can make professional videos even if you are not very familiar to use a camcorder like this.  This intelligent auto system is a feature that will take into account the situation and adapt to put in place the best settings.  R52 camcorder model will produce good quality for your film.
The camera is classified first in the HD category.