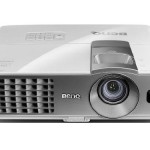 Featuring a 4096 x 2160 resolution, these ultra-high definition projectors have 4x the number of pixels of 1080p projectors.
Their display is even smoother and more lifelike than the best HD projectors on the market today. Colors are more saturated. Frame rates higher.
We've seen 4K in action. The display is so good; it's like looking through a window. Probably better, depending on which window you're looking out.
Sounds awesome, right? You want to buy four right now, you say? Well, hold your horses. Finding a 4K projector or 4K content isn't an easy task.
Things to Consider With 4K
Two of the most important things to consider if you plan on savoring some sweet 4K content are:
1.) How far away you'll be sitting from the screen
2.) The size of the screen you'll be looking at
Unless you're willing to sit with your face just a few feet away from the screen, you'll need a large screen (100″+) to truly appreciate resolution this high. For example, if you were to view 4K content on a measly 60″ flat screen TV you would need to sit less than a body length away from the display to notice a difference (Mom would be so mad)! Of course, with a projector, we are not limited to such puny size screens.
4K is Still Pretty Expensive
Update (Jan 2015): Well, it looks as if things are moving along nicely! Sony just released a home theater 4K projector with a price tag that won't cause you to mortgage your home. Check out the Sony VPL-VW350ES projector with true 4k resolution, available now for less than $10,000.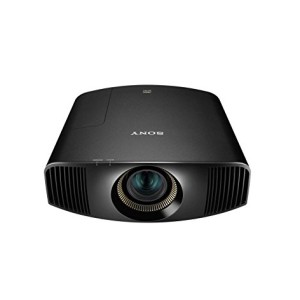 We are confident that 4K will revolutionize home theater. But it's not yet a viable or affordable technology for most consumers.